Working from Home? Home Office Setup Inspiration
Are you and your family unexpectedly working from home? Now may be the perfect time to give your home office or kids' bedroom a fresh update in order to keep you and your family comfortable and productive. The iNSPIRE Q Design Team has a few easy tips to help turn your space into a work from home haven.
Anchor your home office with a multifunctional desk
Just as the bed is the centerpiece of any bedroom, a desk is at the heart of an office. You'll want your desk to work for you in order to allow you to work easily and efficiently. Now that you're home, allow yourself plenty of space to spread out. Using functional furniture such as a lift-top desk can prevent you from getting stiff from sitting all day.
Give yourself a place to relax
While it's essential to remember that you're working from home, not vacationing, you should also keep in mind that you shouldn't have to sacrifice comfort and relaxation to be efficient. Just as you need a dedicated space to focus and be productive, you'll also need a space to unwind and relax. Taking a quick 15-minute mental break, desk exercises, and puzzles are a few great ways to take your mind off things when it feels like you're stuck at home.
A clean office space can help clear your mind
It is often said that "a clean space promotes a clean mind." A desk with ample storage space can help you to solve your organization woes. Built-in drawers can keep non-essential items out of sight and out of mind. Shelves keep things readily accessible for whenever you need them. This way, you can keep all your important belongings together in one place, no matter which way you prefer it.
iNSPIRE Q offers a wide variety of desks to help you stay organized, productive, and comfortable. Or maybe you have a traditional style—a stable desk to sit and work at with a lovely finish. iNSPIRE Q has a multitude of X-framed desks that provide a place to write while still matching your existing décor.
Are the kids home from school, too? No problem!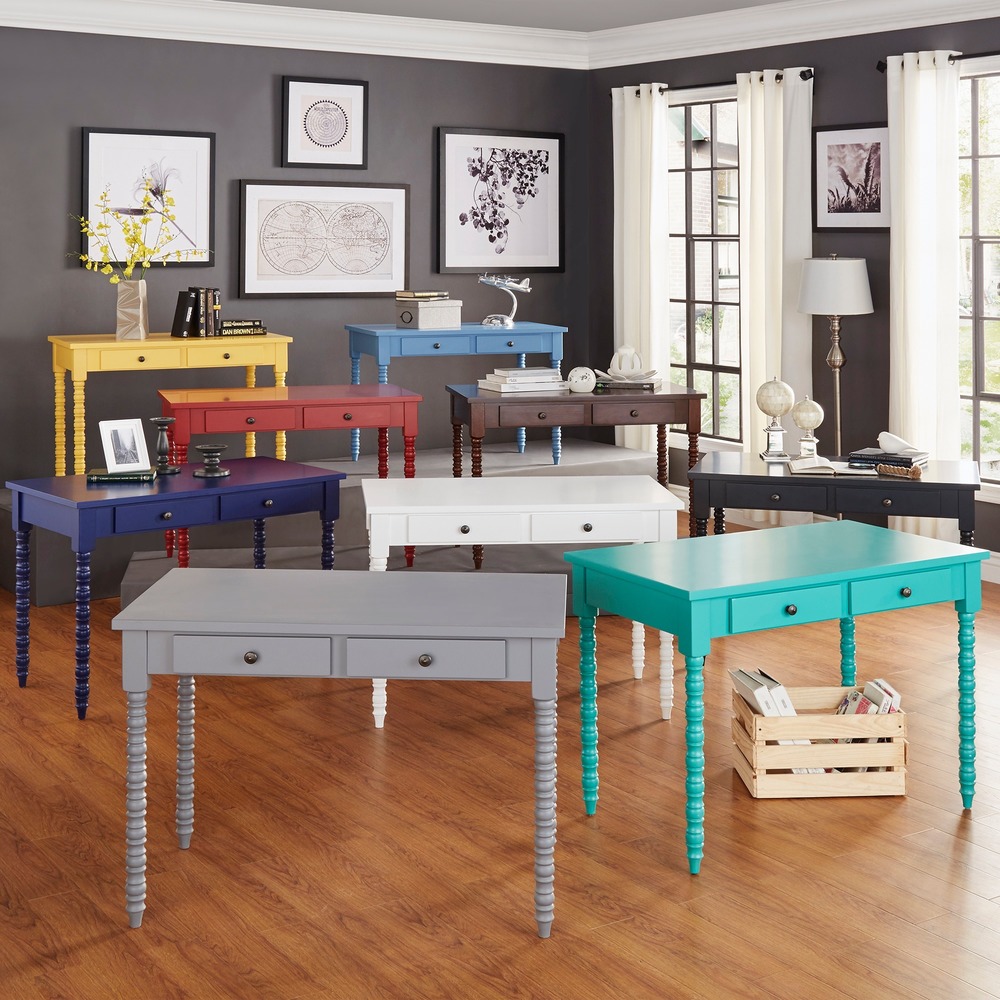 If you have a family, chances are you won't be the only one suddenly spending more time in your home as schools are choosing to temporarily transition to online learning. However, these helpful tips from the iNSPIRE Q Design Team can easily apply to your kids' e-learning days.
Make your kids' e-learning days fun with an adorable animal storage ottoman that your kids can use as a comfy seat while at their desk. Not only can they choose their favorite animal, but this ottoman also includes a spacious interior storage compartment to effortlessly store their school supplies in a no-mess way.
Whether working from home is a temporary (or everyday) thing for you, you can set up your home to make the transition easy for both you and your family. Comfort and productivity go hand in hand, so remember to never sacrifice one for the other. With iNSPIRE Q furniture, you'll never have to.
Be sure to go to our YouTube channel for more inspiration!